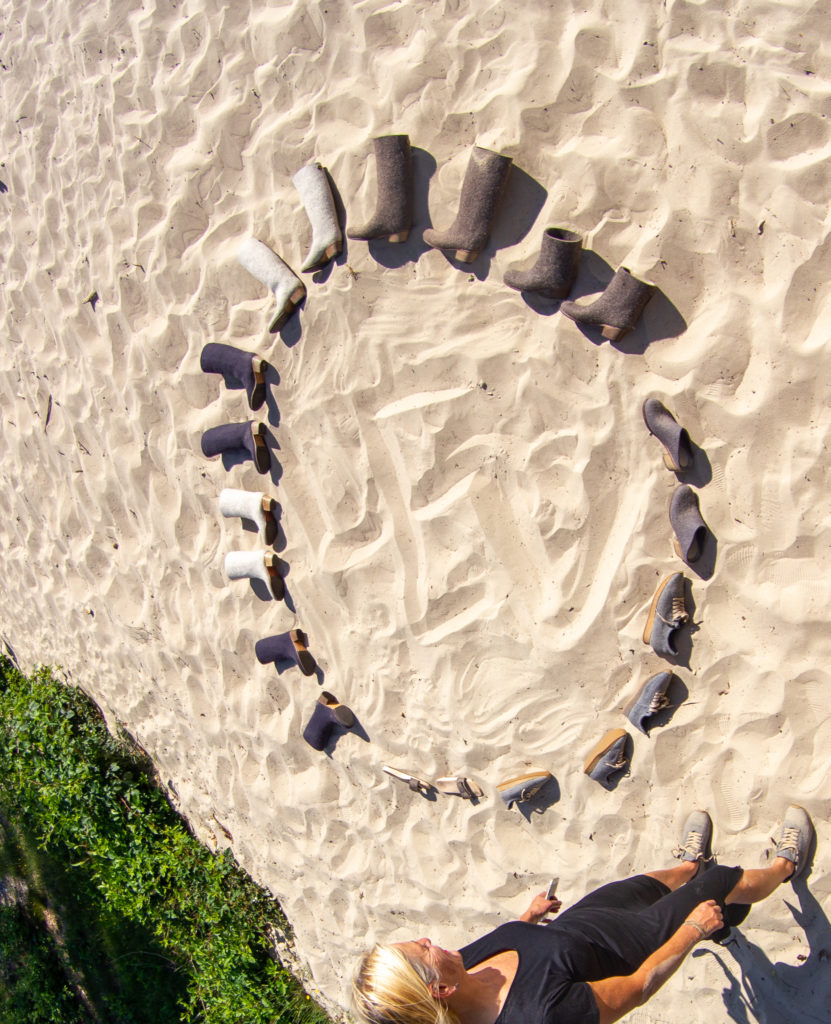 LEV'01 is het in Utrecht gevestigde schoenenlabel van Liesel Swart. Het wol-vilten startmodel; de instaplaars ontwikkelde zij in 2015 voor eigen gebruik, een tijdloze en comfortabele warme laars gemaakt van 100% wol om koude voeten te voorkomen. Een test onder familie en vrienden maakte duidelijk dat er vraag is naar warm schoeisel dat tevens de kloof tussen comfort en fashion overbrugt. Een goede reden om de eerste vilten laarzen van LEV'01 te lanceren. Opvolgers van de laars zijn: wol-vilten klompjes, houten kleppers en wollen sneakers. Alle modellen zijn bijna volledig gemaakt van natuurlijke materialen er wordt nog een biologische sterke vervanger gezocht voor het verlijmen van de verschillende onderdelen om de modellen helemaal biologisch en milieuvriendelijk te noemen.
Liesel Swart heeft meer dan 25 jaar ervaring als schoenontwerper in de schoenindustrie en als docent schoenmaken en design aan de Dutch Shoe Academy. Zij heeft als Freelance schoenontwerper gewerkt voor grote bekende merken en kleinere labels in de schoenenbranche en heeft met eigen collecties meegedaan aan verschillende modeshows en exposities in galeries en musea in binnen- en buitenland.
Met LEV'01 vervult zij een lang gekoesterde wens, een eigen label op de markt te brengen.
LEV'01 established by designer Liesel Swart is an Utrecht-based footwear label. The wool felt starting model developed in 2015 was made for own use, a timeless and comfortable warm boot made of 100% wool to protect from cold feet. A pitch to family and friends made it clear that there was a need for warm comfortable footwear that bridges the gap between comfort and fashion. A good reason to launch the first felt models.
Liesel Swart is a shoe-designer with over 25 years of experience in the shoe-business and is a national well known lecturor at the Dutch Shoe Academy. She worked for a variety of small and big established brands in the industry. Her designs participated in many fashionshows and were exhibited in galleries and museums in the Netherlands and abroad.
Now she follows her dream to achieve her long-held desire to establish her own label with LEV'01.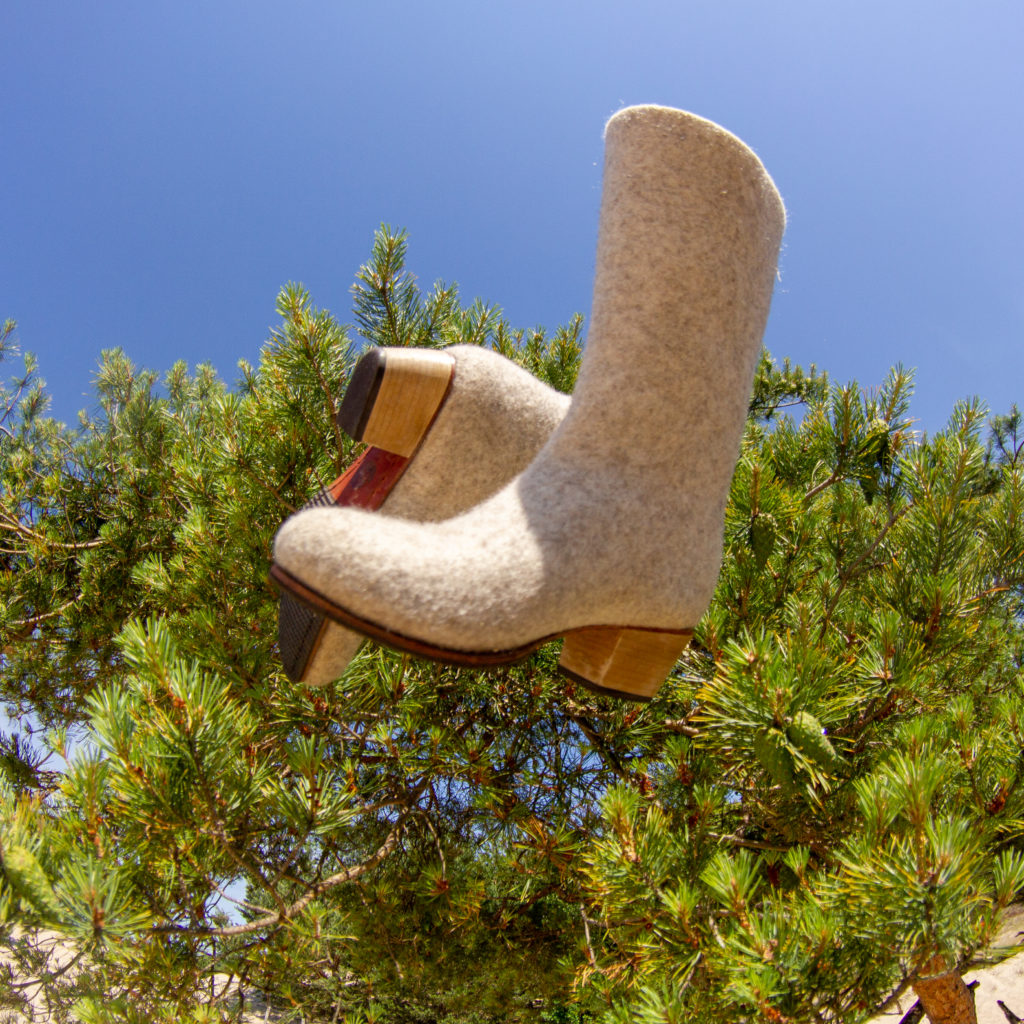 "Van alles wat je in je garderobe hebt zijn het vooral schoenen die bepalend zijn voor wat je uitstraalt naar de buitenwereld. Bij het maken en ontwerpen van schoenen ben ik daar zeer bewust van. Het is het bedenken, het tekenen, het modelleren en het met de hand bewerken tot iets wat lekker om de voet past en je letterlijk en figuurlijk door de wereld draagt wat mij blijft fascineren.

"Of everything you have in your wardrobe its especiasly shoes which are the most defining items for your representation to the world outside. In the proces of making and designing I'm constantly aware of that determining factor. The whole proces of drawing, development and the craftsmanship to finally make the shoes fits your feet to carry you literally and figuratively through the world, keeps fascinating me.